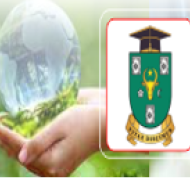 National conference with international participation
"LIFE SCIENCES IN THE DIALOGUE OF GENERATIONS: CONNECTIONS BETWEEN UNIVERSITIES, ACADEMIA AND BUSINESS COMMUNITY",
 September 29-30, 2022, Chisinau, Republic of Moldova
The conference is organized by the Center of Functional Genetics, Moldova State University (MSU), Republic of Moldova in collaboration with the Doctoral Schools in Biology, Geosciences and Chemistry of Alexandru Ioan Cuza University of Iasi, Romania, as well as Doctoral School in Biological, Geonomic, Chemical and Technological Sciences, Moldova State University, under the auspices of Scientific Association of Geneticists and Breeders of the Republic of Moldova.
The main scope of the event:
to facilitate transfer of knowledge from established scientists and professionals to young researchers;

to ensure an efficient dialogue among youth and scientific community;

to foster science and business connections.
The Congress topics will cover:
A. PLANT GENETICS, BREEDING AND PROTECTION
B. PLANT, ANIMAL AND MICROBIAL BIOTECHNOLOGY
C. MOLECULAR BIOLOGY AND BIOMEDICINE
D. ENVIRONMENT PROTECTION AND NATURAL RESOURCES MANAGEMENT
E. CHEMISTRY AND CHEMICAL COMPOUNDS IN BIOLOGY, AGRICULTURE AND MEDICINE
Deadline for registration and submission of abstracts - June 30, 2022.
The registration and submission of abstracts (completed in English) is done online at: agarm.md/register
Details can be found on the conference website: agarm.md
Contact details: [email protected]